Charles Blomfield – Under the Pohutakawa Trees, Anawhata Creek – c.1880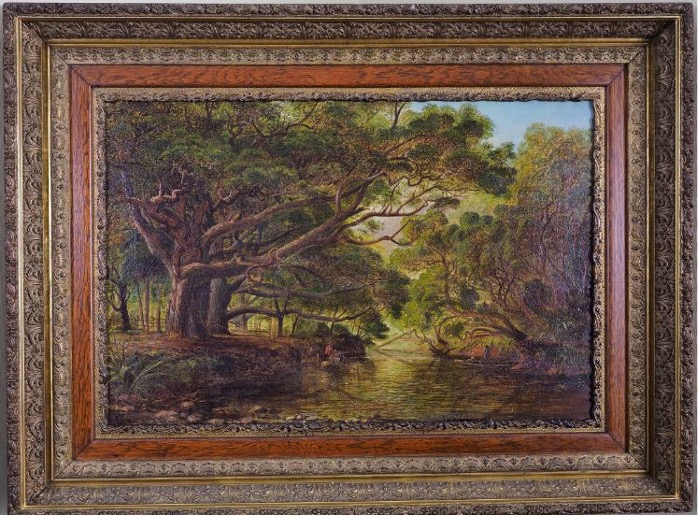 September 1 sees the launch of our first online art auction. It will be held here in Whanganui but we expect bidders from around New Zealand and indeed the world. We have already had interest from the UK and Australia.
Although the final number of auction Lots is not yet known it is expected to be around 600 – with 400 entries starting and finishing online and 200 of the more valuable and interesting works starting online and finishing in a live auction in Whanganui on Saturday September 11th.
One of the overseas works likely to attract international bidding is an oil painting on panel by the Dutch artist Aert van Antum (1589-1620). It shows the Spanish Armada in battle and is at least 400 years old. It is from the estate of a wealthy Dutch businessman who came to this country with his New Zealand wife a number of years ago.
The painting carries an initial estimate of $15,000-$20,000 but in today's strong market it could fetch considerably more. A similar sized work by van Antum also of a naval battle sold some years ago in Europe for 32,240 Euros (NZ$54,000).
Join our mailing list at www.HeritageArtNZ.com/Auctions/ to receive a free catalogue at the end of August and also a free PDF copy of the 184 page New Zealand Art Auction Records.