Ernest Buckmaster – Mount Ruapehu c. 1950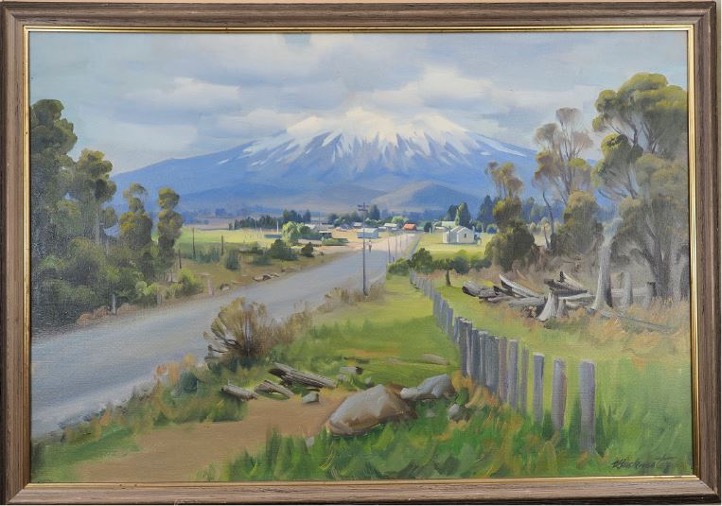 Today's subject is a large oil of Mount Ruapehu painted around 1950 by the Australian artist Ernest Buckmaster (1897-1968). He studied at the National Gallery School of Art in Victoria from 1918 until 1924.
Buckmaster was a highly regarded and extremely prolific artist. He travelled to New Zealand on a number of occasions, painting as he travelled around. His paintings invariably sell for thousands of dollars. His highest recorded price at auction is A$23,000 with at least another 30 works fetching A$10,000 or more.
The painting of Ruapehu measuring 76cm x 112cm carries an estimate of $7,000-$10,000.