Francis McCracken – Still Life with Anemones – Signed and dated 1938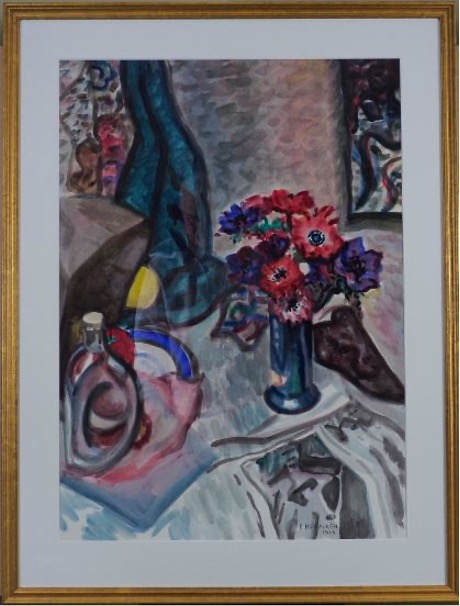 This is a very attractive large watercolour by the New Zealand artist Francis McCracken (1879-1959). McCracken was born in Northern Ireland and emigrated with his family to Australia while still a child. After a period he moved to Auckland studying at the Elam School of Art.
He went to Europe with the NZ Expeditionary Force in 1914 and was wounded during the war.
Subsequently he spent most of his remaining life in the UK and Europe furthering his art studies and exhibiting widely including the Paris Salon; the Royal Academy and the Glasgow Institute. He also exhibited at the NZ Centennial Exhibition in Wellington (1940).
Francis McCracken is highly regarded and his works are held by most of the major Galleries in New Zealand.
The watercolour measures 78cm x 56cm and carries an estimate of $7,000-$10,000