George Chance – Mount Avalanche, Wanaka – Gelatin Silver print c.1920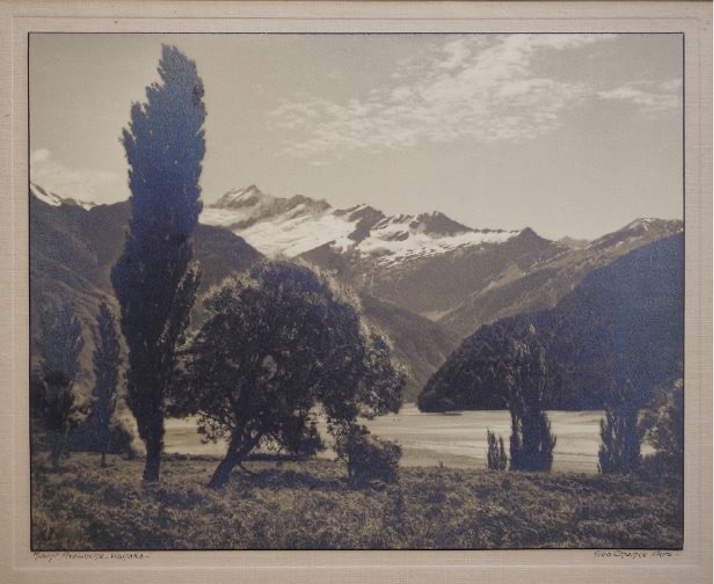 This is a very fine, evocative photo signed by the noted photographer George Chance (1885-1963). Chance was a prominent and well-respected photographer active in the early 20th century. He is best known for his photographs of landscape and rural scenes produced during the 1920s and 30s of which this is a prime example.
Chance was amongst the first photographers to import pictorialism to New Zealand, after being influenced by the work of Alfred Horsley Hinton and the Linked Ring Group. Chance's photographic style is in keeping with the pictorialist ethos, which sought to elevate photography to the status of fine art by adopting a deliberately "painterly" technique and subject matter. Many of his works contain trees, a subject for which he had a special fondness.
The photograph will be offered in our September 11 sale with an estimate of $400-$600. This photo last sold in 2008 for $700.