George Sheriff (1846-1930) – In Flanders Fields – oil on board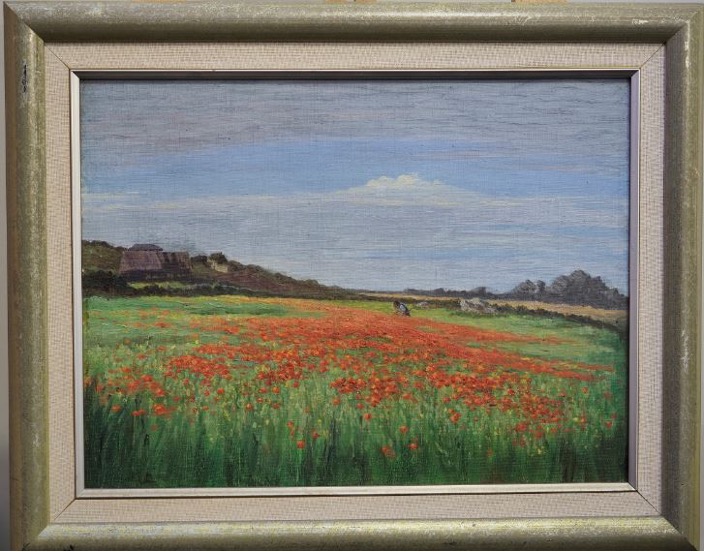 As with so many other early NZ artists George Sheriff was born in England. Before emigrating he studied art as a career and arrived in Wanganui around 1883. He then took up farming and continued painting. He is recorded as having exhibited with the Fine Arts Association in Wellington (1883-84) and various other exhibitions around that time including the N.Z. Academy of Fine Arts.
George Sheriff was a founding member of the Wanganui Arts and Craft Society in 1901. Locally, in Wanganui his works are to be found in the Public Library, The Sarjeant Gallery and the Wanganui Club. He is also represented at the Turnbull Library in Wellington.
He is believed to have returned to England in either 1913 or 1914.
This is a very attractive, hauntingly beautiful painting of a field of poppies, on a bright, sunny day in Europe, painted in 1914 – the year World War 1 broke out. Although untitled we have called it 'In Flanders Fields' after the poem of that name by John McCrae and written in memory of those who died in the first World War. The memory of our war dead lives on in New Zealand through the annual Poppy Appeal day to fund the work of the RSA.