Heritage Art
Heritage Art is a small private, Whanganui based art gallery
located at Heritage House, 136 St Hill Street, Whanganui
The gallery is open Saturdays from 1pm-4pm and other times
by appointment. This is because the director is often out of
the office or in other parts on Heritage Auction business
About Heritage Art
Heritage Art specialises in 19th and early 20th Century New
Zealand Colonial Art in the areas of Paintings, Watercolours,
Drawings, Photos and Prints (both original and reproduction)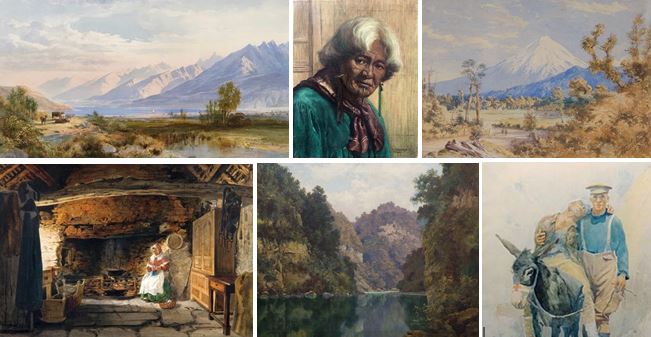 There are also images from late 20th century photographers such
as David Bailey, Helmut Newton, Robert Mapplethorpe & many others – along with everything in between.

If you would like to browse our stock other than on Saturday afternoon, please phone first to ensure that someone is on the premises and to ensure that the downstairs front door is open. It is normally closed for security reasons.
Heritage Art Auctions
The main focus of Heritage Art lies in holding quarterly
Art auctions here in Whanganui. These will normally
be held in March, June, September & December
CONTACT

Henry Newrick
027 471 2242
Join Our Mailing List
To receive our occasional newsletter with a commentary on the Colonial Art market, including some of the dubious practices spanning the last 50 years then our newsletter is a must.
You can cancel at any time.