Launching March 2022
A New, 8 page Quarterly Online Newsletter
for Art Collectors and Investors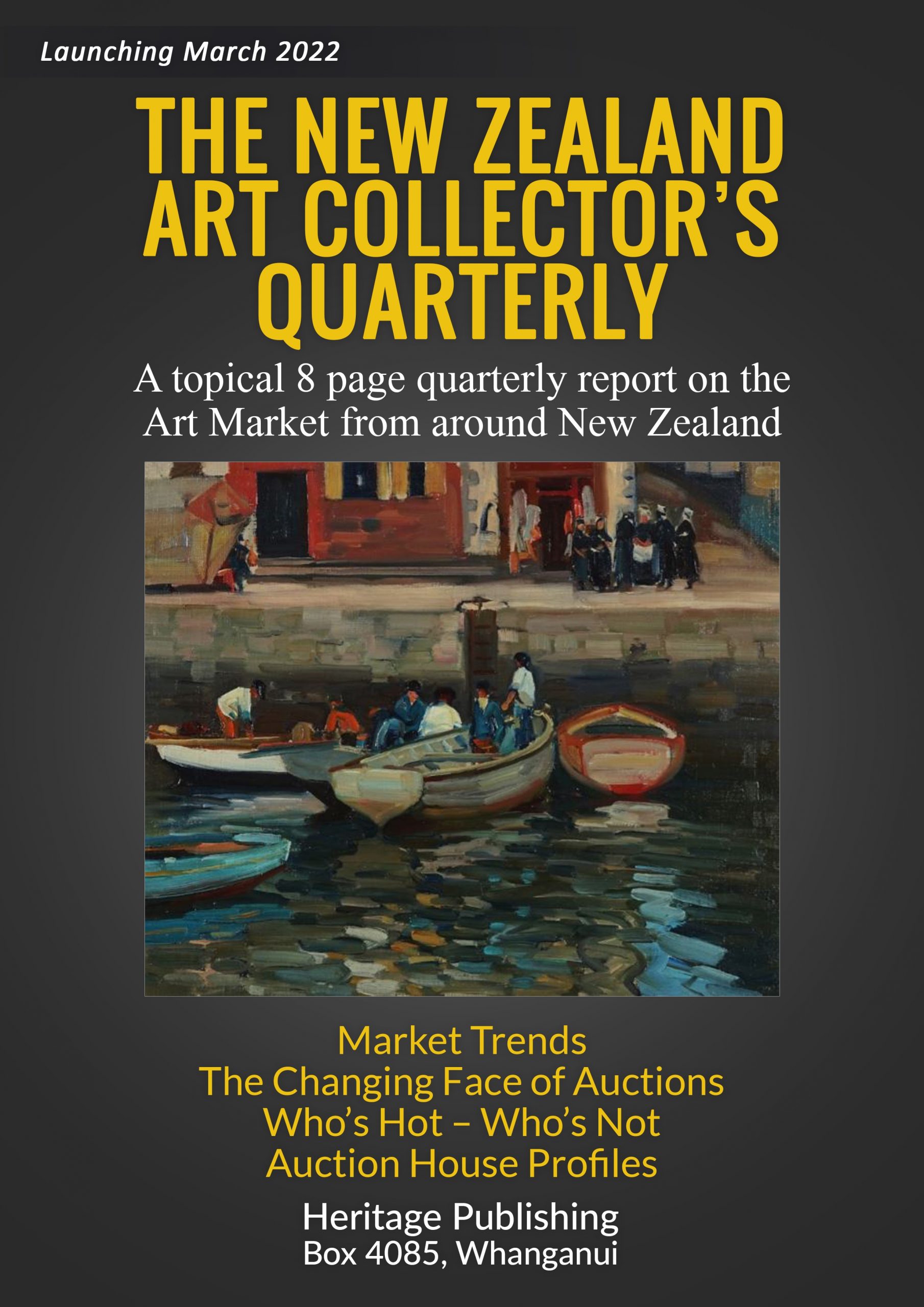 FREE
– until March 2023 (after which a nominal subscription may apply)
Edited by Henry Newrick* supported by writers from around New Zealand.
* Henry Newrick was the founder of National Business Review (1970); author of New Zealand Art Auction Records (1973) and editor / publisher of the New Zealand Art & Antiques Yearbook through the 1970s & 80s. He is now working on an updated, 50th anniversary edition of New Zealand Art Auction Records scheduled for publication in 2023.
To receive the first 4 issues of The New Zealand Art Collectors Quarterly completely free of charge, please enter your details below and you are good to go.
NOTE: All subscribers receive the first year's online subscription free of charge. As a special bonus for fast movers, we are giving a free TWO year subscription to the first 250 people who subscribe.
WIN $100
On the front cover of the newsletter above is a painting by a well known New Zealand artist who flourished during the 1920's and 30's. See if you can guess the name of the artist. All correct entries will be entered in a $100 prize draw to take place on March 1st, 2022.
SUBSCRIBE HERE
Please send me the New Zealand Art Collector's Quarterly. I understand that my first year's subscription is totally free of charge but that there may be a nominal subscription in later years. My guess at the artist's name is below.